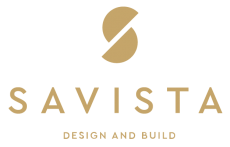 Savista Design & Build has been formed to provide the next generation of outstanding homes for our sister company, Hallmark Care Homes. Using my 23 years of experience and expertise with Hallmark Care Homes from the land identification process, through the planning process, construction and final fit out, my aim is to deliver the next phase of their ambitious programme of expansion.

I have put together a team of over 25 professionals with over 100 years' experience of property development & construction and we take great care in the design stages, meaning the sites have added value designed in from the outset, ensuring we can maximise the potential value of any land that we acquire
Owned by the same shareholders as Hallmark, the same ethos runs through the company to provide outstanding environments for the eventual residents in the care homes that we build.
Savista are also looking for sites to create the latest retirement communities with a mixture of assisted living homes and care homes, which will provide the latest thinking in senior living environments, offering likeminded communities with the additional assurance of assistance on hand if required.


Get in touch with the Savista team today